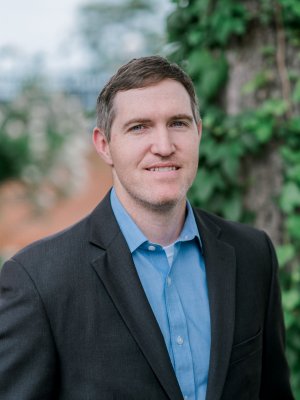 Aaron Mabon
Why, Why, why?  I am sure as a I child that I drove my parents crazy.  Ever since I can remember, I have enjoyed learning about new things and trying to figure things out.  Through my childhood, I was exposed to many different things during my years in Boy Scouts. I know without Boy Scouts that I would not be as well-rounded as I am today.  
During my years in Scouting, I earned a merit badge called Personal Finance.  I quickly learned how complicated money and investing could be to someone. I remember asking my dad about the stock market and I couldn't believe how difficult it was to understand.  Fortunately for me, my mother was a schoolteacher. I was always impressed how she was able to make complex concepts simple and bring clarity to the subject matter. I used some of the techniques she taught me to help bring some needed light to money and investing.
Over the next few years, I tried to learn as much as I could about how investing worked.  As a teenager, I talked to my parents' financial advisor about what he did for a living. He told me that he taught people about money and finances so they could have a brighter future.  After that day, I started thinking that maybe I could be a financial advisor. Wouldn't it be great if I could take complex financial concepts and make them easy to understand like my mother could do for her students!  I could help people give their family a better life because of the financial education and guidance that I could give them.
After high school, I enrolled at Mercer University where I earned a degree in Finance.  During summers, I would intern at different Financial Advising firms so I could learn how they helped clients.  After college, I spent a few years as a Sales Manager before pursuing the career I had first discovered as a teenager.  In 2009, I became a financial advisor and I haven't looked back since. When I meet with clients, I take the time to explain investing in the best way possible so that they are not confused like I was so many years ago.    
When I am not at the office, I enjoy volunteering in the community.  I am a member of the Meriwether County Rotary Club, the Greenville Masonic Lodge, and regularly attend at Foundation Church in Newnan, Georgia.  My wife Wendy, who is a teacher by the way, and I live in Newnan, GA with our 2-year-old daughter Harper and we are expecting a baby boy this October. I have started teaching Harper about money and I hope to give her a life of financial literacy.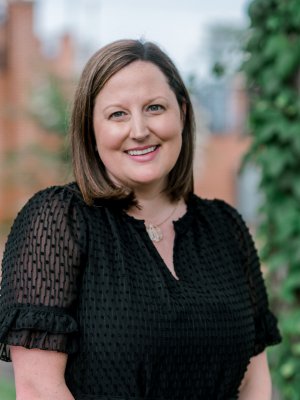 Summer Deal
When I was in Fifth-Grade, I had a teacher who tremendously shaped my hopes and dreams for the future.  Mrs. Stevenson was someone that I looked up to and respected. She made learning fun and really sparked my thirst for knowledge.  It was then that I decided that I wanted to be a Teacher when I grew up. As many little girls do, I would make lesson plans, and "play school" with my imaginary pupils.  I couldn't wait to have a classroom of my own one day.
As the years passed, my goals changed and I went to Auburn University and majored in Business with a focus on Finance (because math was my strong suit).  After college, I started my career as a Financial Advisor because I was passionate about helping people achieve their financial goals.
When I think about my Fifth-Grade dreams and my Career Choice, they may seem so different, but in reality, the parallels are uncanny.  As a Financial Advisor, I get the opportunity to teach my clients all about finance and investing. Mrs. Stevenson was so creative with her teaching and I find myself always trying to find creative ways to explain things to my clients.  I am getting to live my childhood dream in a different way, but I feel that it is just as important as teaching and shaping young minds. When we started True North Investments, I began to realized that my business was my classroom, and my clients are my pupils.  
Aside from my career, I have a wonderful family who I love spending time with.  My husband Wiley and I have two children who keep us happily busy.  Lilly is 9 years old and enjoys swim team, reading, and is a fabulous student.  Lennox is 4 years old and enjoys swimming, t-ball, and soccer. Wiley and I are both very blessed to have our parents here in LaGrange.  We enjoy weekly family dinners and are thankful that our children will grow up so close to our parents.
In our spare time, we love to travel.  Whether it's a weekend trip or a summer vacation, we love to get away and are always looking forward to our next destination.  We are members of First Baptist Church on the Square and The West Georgia Auburn Club. I am also a longtime member of LaGrange Lions Club and currently serve on the board of the First Presbyterian Child Care Center.
The Women's Choice Award Financial Advisor program was created by WomenCertified Inc., the Voice of Women, in an effort to help women make smart financial choices. The program is based on 17 objective criteria associated with providing quality service to women clients such as credentials, experience and a favorable regulatory history, among other factors. The inclusion of a financial advisor within the Women's Choice Award Financial Advisor network should not be construed as an endorsement of the financial advisor by WomenCertified or its partners and affiliates and is no guarantee as to future investment success. Women's Choice Award® Financial Advisors and Firms represent less than 1% of financial advisors in the U.S. As of October 2018, of the 463 considered for the Women's Choice Award, 108 were named Women's Choice Award Financial Advisors/Firms.